FAMILY

Family Tree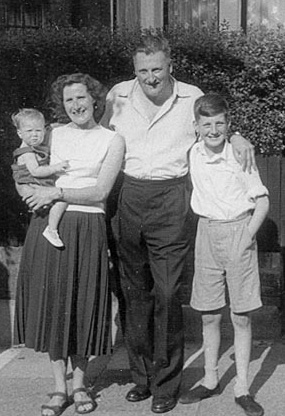 Shown on the right are the KNOWLES family when they were living in Howard Road, Walthamstow in 1956/57.
From L to R: Susan Mary, Stella Florence (nee HUNTER), Geoffrey Eric and John Hunter.
For details of the descendant family trees for our ancestors select Charles KNOWLES or James Percy HUNTER

Family Photographs
This page has copies of historic photographs taken of the KNOWLES and HUNTER families. Click here...